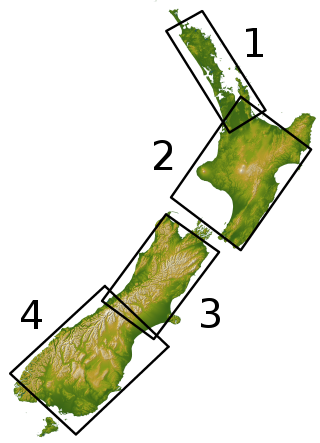 DrJack RASP BLIPMAPs for New Zealand
RASP forecasts are available here for the following regions:
Regional Atmospheric Soaring Prediction Boundary Layer Information Prediction maps is a specialized weather analysis tool intended for glider pilots. The tool that generates the maps was written by "Dr Jack", a meteorologist and glider pilot. This site however, is produced completely independently from DrJack.
Current conditions in NZ
NZ Holfuy weather stations and How Windy show the current conditions.
Sponsors
Hosting costs sponsored by the New Zealand Hang Gliding and Paragliding Association, the Matamata Soaring Centre, and the Omarama Soaring Centre. If your organization finds this resource useful, additonal sponsors welcome.
RASP contacts
The RASP.nz contact is Glen Ogilvie: email nelg@linuxsolutions.co.nz - ph: 021-684146. If you want to get involved, please join the google group where a bunch of us are collaborating on making rasp better and keeping it alive!
New developments
June 7, 2022
Trying to move to part of the solution to Canada to save money, however it has caused an outage. I'm working on it. Glen.
July 31, 2022
Fixed download from NOMADs by replacing curl on backend generation server with staticly compiled version to support TLS 1.3.
Replaced cabundle with newer version
July 31, 2022
Updated some backend server TLS libraries.
Removed 2019 forecasts from archives.
Pending: Added Te Mata Peak - as requested by HBHGPC.
Pending: Added Inwoods - as requested by Tasman Hang Gliding and Paragliding Club.
Patched front end webserver.
October 23, 2021
Setup cloudfront CDN, with https and ipv6.
September 18, 2021
Added Raglan, 3 Kings, Rocket Fire Hill and Totara North SkewT.
July 28, 2021
Ran out of space so new forecasts stopped, 2018 forecasts archived to free up space.
March 28, 2021
Fixed forecast generation.. confirmed working again. Thanks to the Rasp forum
March 23, 2021
NOMADS-ftpprd (upsteam) have released a change today, which I think is causing rasp.nz to not generate any new forecasts. I expect to look into it over the next couple of days. - Glen
Jan 3, 2021
Added Jake's skewt. Also Te Aroha tower and Ruru Tower
Oct 28, 2020
The the upstream forcast service has been fixed.. rasp.nz forecasts should now be working again
Oct 25, 2020
The the upstream forcast data sets are having a prolonged outage. They recently moved data centres (22/10) and have managed to break something. This results in rasp.nz not being able to generate forecasts. They have been working to resolve the issues, as this will be impacting others as well. It may be a day or two until they have fixed the problem.
Sep, 2020
At present the upstream forcast data sets have had some outages recently. This results in rasp.nz not being able to generate forecasts. They have been working to resolve the issues, as this will be impacting others as well. They have managed to restore some services today (12 Sep), and are expecting other others back online by Monday.
Feb, 2020
Global forecast source data has been delayed today (Feb 20, and was also delayed Feb 14). This causes rasp to not be able to generated forecasts at the scheduled time.
June, 2019
15/6/2019, The global forecast model was changed on 12/6/2019. We have made changes to the forecast download script so it can find the new location. This seems to have made the forecasts works agian. Confirmed OK 16/6/2019. Some forecasts missed between the 12th and 15th.
February, 2019
6/2/2019, Forecast generation because the upstream source has changed to https. Correct problem, a few forecasts were late. Back to normal now.
December, 2018
Added some basic css styles to improve fonts
Inactive weather stations removed
Moved hosting provider and vairous server improvements
Archived forecasts older than 2013 to tape
October, 2017
Moving to http://rasp.nz domain name.
October, 2016
Updated to Daylight Savings.
Updated some links.
June, 2016
Added soundings for Te Wera, Raetihi, Te Kuiti, and Boyd airstrips.
April, 2016
Adding a sounding at Kawhatau strip on the North Island on request.
Change back to standard time.
November, 2015
Added soundings for Rangitaiki, Galatea, Tokoroa, and Wharepapa South airfields.
October, 2015
Back to NZDT.
Added soundings for Norfolk and Hawera Aerodromes on request.
March, 2015
Added a sounding for Dunedin Airport on request.
January, 2015
Fixed a breaking change to the names of the GFS source data by NOAA.
Added a sounding for the Taumarunui Aerodrome on request.
Finalised redirection code to the new hostname little-fluffy-clouds.com, please use that hostname in the future.
November, 2014
Added the capability to center the wind graph of station observations on any compass direction, and changed both existing stations to be centred on N.
Added more requested soundings: Hood Aerodrome, Masterton, and Paeroa range, NI.
November, 2013
Some guys from the NZHGPA asked if their automated weather stations could log data to the site and have it graphed, so I added an Automated Weather Station Observations section to the page listing the forecasted days. As of right now only the North Island, south east of Hamilton region will have the link show up as that is where their stations are. If anybody else has some automated weather stations that you'd like to add just send me an email. I can create different graphs for different data etc.
October, 2013
April, 2013
March, 2013
Added requested new SkewT-LogP (a.k.a. "tephigrams") to the South Island forecasts.
October, 2012
May, 2012
Removed the Hororata sounding from future forecasts, and changed the name of the Springfield sounding to reflect the Canterbury Gliding Club moving to their new field. Congratulations!
November, 2011
Migrated to a new and more powerful server, sponsored by the New Zealand Hang Gliding and Paragliding Association, the Matamata Soaring Centre, the Auckland Gliding Club, and the Taranaki Gliding Club - thanks DH and KE! This new server is more powerful so in time I should be able to increase the accuracy of the forecasts.
Changed the order the forecasts run in so that the North Island is completed first, since they are the ones paying for the service.
Changed to daylight savings time, sorry for it being late.
Increased the number of days a "high" confidence forecast is archived to 5,000. I may have to tweak this in the future so please do still let me know if you want a forecast archived permanently, or it may one day disappear.
July, 2011
Changed how long archived forecasts are kept. "High" confidence forecasts are now kept for 400 days before they are deleted, while "above average" and "average" ones are only kept for 30 days.
April, 2011
There was a problem with the first days in April, which I believe has now been fixed.
March, 2011
Enabled the Cumulus Potential and OverDevelopment Potential forecasts by request.
January, 2011
Added soundings for the airports at Christchurch (NZCH), Ashburton (NZAS), Hokitika (NZHK), Taupo (NZAP), and Whangarei (NZWR).
Minor website tweaks.
November, 2010
Migrated the website to the new web server. If you see this message then you are using the new server. Again, do let me know if anything is broken please!
The webserver is currently having the occasional hiccup which can cause new forecasts to not be made available. The webserver is therefore going to be migrated to the new server in the next couple of days - this should fix the problem.
Have been doing the occasional tweak to some pages.
Was sent a link to a discussion on the Auckland HG and PG forum that compared RASP to reality.
Another RASP admin made a Google Map showing all the known RASP installations in the world, it's pretty cool.
September, October 2010
Added a simple page header graphic of an awesome image of lenticulars over Big Ben in Omarama, courtesy of my friend Oliver.
Thanks to DH at the Matamata Soaring Centre, and KE from the New Zealand Hang Gliding and Paragliding Association, I now have RASP running on its very own dedicated server. This means all the regions are back to high-resolution forecasts, and there are more time-slots for the forecasts:

one finishes very early morning for the current day
one finishes around noon for the day after tomorrow
one finishes around 6pm for tomorrow

As there have been some significant code changes to support this, it is possible some things may not work properly - please do let me know if that is the case!
July 2010
The place markers on the maps now have a dot showing the location.
June 2010
Fixed a PHP deprecation warning.
May 2010
Changed the forecast times back to winter time (NZST). A bit late, I know...
March 2010
Have re-enabled all regions, but now only the northern South Island is high resolution. Note that the low resolution regions will not show wave.
Have disabled the atmospheric cross section plots, I don't think they were that useful.
February 2010
Have temporarily re-enabled the central North Island region for the GNZ Nationals, and have made the two South Island regions lower resolution for the duration.
January 2010
Have temporarily re-enabled the North Island forecasts while there is a gliding competition in Drury.
Have unfortunately had to stop the North Island forecasts again, but I am working on a solution.
Removed a lot of forecast types that were not that interesting or useful to save on space and bandwidth.
Changed the timezone to be NZDT like it should, and added more forecast hours.
September 2009
Switched the RASP data source to use the new NOAA NOMAD high-availability cluster. This means that RASP should be significantly more reliable from now on.
We think the server problems are now fixed (turned out to be software) so RASP is running for the South Island again.
RASP is unfortunately turned off at the moment while we investigate what seems to be a hardware error on the server. Because RASP needs so much server resources it is unfortunately the thing that makes the server fall over and die. Hopefully we will figure out what the problem is soon so that we can fix it, at which point I'll reenable RASP forecasts for the South Island.
July 2009
RASP has been turned off for a while, it was just taking too much processing time on the server. I've now re-enabled it for the South Island only (since that is where I am). Sorry about that North Islanders, in 9 months or so the server will probably be replaced with a beefier one if nobody volunteers a server I can use.
April 2009
Added the region map on the front page.
Tweaked a bunch of the other plots to give them fixed colours. Much better now.
Tweaked the rain forecast scale, and ended up making the scale fixed for thermal updraft (and derivatives), CAPE, and upper level vertical velocity. It is now much easier to view these using the Image Browser mode.
Added rain forecasts.
Added some missing forecasts to the central north island region.
March 2009
Added this New Developments log you're reading and tried to remember all the work I've done on RASP this year.
Added some help text for soundings, including a PDF document written by Dr Ian M. Brooks at the University of Leeds.
Added an "Image browser" to make it easier to view all the times of a particular plot in a convenient way by just moving the mouse pointer over the time you want to see.
Changed forecasts to be hourly. A full days forecast for all the four regions now take between 280-350 megs; about 10 gigs per month.
The plot type, date and time is now displayed in the browser title bar and at the top of each plot page.
Did some behind-the-scene refactoring of code. The website is now approaching 1,000 lines written in 28 files.
Upgraded to the latest RASP code, after DrJack fixed a serious bug.
February 2009
Added sounding and cross-section for Queenstown. Other sites can be added on request.
January 2009
Archived forecasts are now permanently deleted after 3 months. It is possible to mark days to not be deleted on request.
Disclaimer: Use at your own risk. Do not use for protection of life or property. No liability is accepted for the use of this website in any way.